How Would You Visualize Jesus ?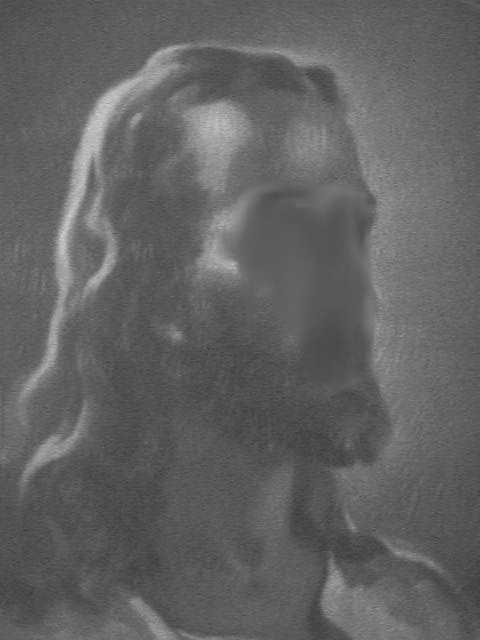 As a Christian I see Him as a kind and loving shepherd-- The Good Shepherd, one that goes out of His way to keep me and others that are His in His flock. His face, as I imagine it, and will someday see for myself, is strong, yet kind, an all knowing face, one expressing wisdom, and concern. And his voice, the voice I know is that of the one that spoke the words so eloquently in His Sermon on the Mount. If you were to fill in this face how would you see Him? As a Christian you will have a sense of it, you will know the face of God, and you will know His voice.
Now-- As is implied by their erroneous doctrines, how does the Potters House, aka The Door, Victory Chapel, Grace Fellowship, and or Christian Fellowship Ministries, INC, portray Jesus?
The head of this organization, Wayman O. Mitchell, the author of their Headship Doctrine, has repeatedly stated in his dictatorial preaching style that Jesus was "no limp wristed whimp--he was no faggot; he was a man's man." Mitchell and his minionÆs militaristic, lockstep view of the Church, and their insistence on blind obedience to his, and their Headship is lording over the sheep, and as such a grave error. And this coupled with Mitchell's false doctrine that the Kingdom of God is a "Spiritual Dictatorship" (as he stated in 1978 at his winter conference in a series of sermons titled The Church as an Army) forces us to ask who then is the dictator? Such leads us to an entirely different picture of Jesus. Taking their doctrinal errors into consideration, and applying them to the former blank picture, this is the picture of Jesus that Potters House paints for the world: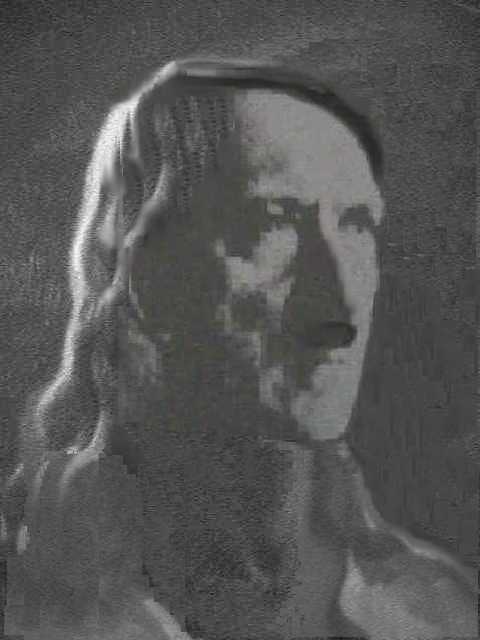 ANTI-CHRIST

----

Which Jesus do you follow?

Jesus the Saviour, or Jesus the Dictator?

----

The true Jesus, the true Lord and Savior said:

" FOR MANY SHALL COME IN MY NAME, SAYING THAT I AM CHRIST; AND SHALL DECEIVE MANYà"

Matthew 24. 5

Do you know Jesus

How do you see Jesus?

Do you know His voice?

If you do, you will know His face and His words, and not be deceived.